It's been said that the tropical charm of the waters surrounding Antigua and Barbuda is irresistible to both visitors and locals. This definitely extends to the species that live below, too! Captain Frank Hart is a native Antiguan who knows this impressive fishery better than most. He invites you to come aboard H20 charters and experience the fantastic sport-fishing these islands have to offer.
Whether you're looking to travel to where the big game fish hang out, or would prefer to cruise calmer inshore waters, H20 charters has a whole host of adventures for you. Anglers of all ages and skill levels are welcome on board, and your captain is happy to work with you to create your dream experience. No matter where you choose to go, you'll get the chance to battle some seriously impressive species!
You'll be heading out on your adventure in a versatile 26' ProKat walkaround vessel. She's perfect for targeting the bays, creeks, and flats of this area, and can easily handle some offshore fishing action, too. She can comfortably accommodate up to 4 anglers, and you'll all be able to fish at the same time. Onboard you'll find top-notch safety and navigational equipment, as well as a fully-enclosed private toilet. There are outriggers for maximum trolling, too.
As for the species you'll be targeting, get ready to face up to some hard-fighters! If you head to inshore waters, you'll come up against Tarpon, Snook, Permit, and Bonefish. Get ready to try out your best fly fishing and spinning techniques. Heading offshore? You'll get to battle big game fish such as Mahi Mahi, Blue Marlin, Yellowfin Tuna, and whatever else is biting.
Your captain will provide you with top-quality rods and reels, and you'll be reeling in your own live bait. Fly fishing equipment is included, but feel free to bring your own lucky gear along with you. Life jackets are available for all ages. Come aboard H20 and explore these irresistible waters through the eyes of a local!
---
Лицензия на рыбалку

Напитки

Туалет

Доступно для детей

Холодильная камера

Удочка, катушка и снасти
---
Капитан/гид
Nicholas Hart
Инглиш-Харбор, Антигуа и Барбуда
| | |
| --- | --- |
| | На сайте с: Сентябрь 2014 |
Captain Nicholas Hart runs these top-class charters with his father, Captain Frank Hart. Capt. Frank has been fishing for 50 years, and working as a captain for 20 of these years. What started off as a love and passion for angling and just needing to be out on the water soon turned into helping other people fulfil their dreams of landing a fish on their own. He has some serious bragging rights, too - in 2012 he won the Antigua Barbuda Marlin Classic on his champion boat, the Overdraft. In 2007, he tagged and released the most Marlin in this area. In 2004, he took part in the Saint Marten Billfish tournament and came in second place. Who could be better equipped to introduce you to the beautiful, bountiful waters of Antigua and Barbuda?
О публикации
Можно поймать
Барракуда (большая)
Альбула (большеглазая сельдь)
Корифена (махи-махи)
Большой каранкс
Королевская макрель
Синий марлин (атлантический)
Пермит (трахинотус)
Красный луциан (снэппер)
Снук (робало)
Тарпон
Тунец (желтоперый)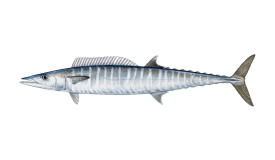 Ваху (колючая пеламида)
Спецификации судна
ProKat (Walkaround) построена в 2005. Мотор – 2 250 л.с. Yamaha.
Кол-во человек
4 человека
Виды рыбалки
Рыбалка у береговой линии
В тур включено
Снаряжение для нахлыста
Limited supply on island feel free to bring own
Политика отмены
Бесплатная отмена бронирования до 3 дня до поездки
Клиенты могут бесплатно отменить или изменить бронирование до 3 дня до даты поездки. Если поездка отменена или изменена позже (или в случае неявки), взимается 100% от суммы депозита.
Правила
Трансфер не включен
Transfer to/from departure site is not included in trip rates.
Строго поймать и отпустить
Оплата
Бронируйте с депозитом 15%, оплатите остаток капитану
Когда капитан/гид подтвердит бронирование, FishingBooker зарезервирует средства на вашей кредитной карте (15%) в качестве депозита для гарантии бронирования.
Оставшуюся часть суммы необходимо оплатить капитану/гиду лично в день рыбалки или заранее. Способы оплаты:
Наличные
Visa
Mastercard
FAQ о H2O
H2O offers the following trips to customers:
$600 за группу - Half Day Trip - AM (4 часа)
$600 за группу - Half Day Trip - PM (4 часа)
$760 за группу - 3/4 Day Trip (6 часов)
$950 за группу - Full Day Trip (8 часов)
---
Which amenities are available onboard with H2O?
When you book a trip with H2O, you can expect the following amenities onboard:
Туалет
GPS
Рыболокатор
Бак для наживки
Аутригеры
Холодильная камера
Радио
Радар
---
What's included in the trip price with H2O?
Trips booked with H2O include:
Удочка, катушка и снасти
Приманка
Напитки
Лицензия на рыбалку
Снаряжение для нахлыста (Limited supply on island feel free to bring own)
---
What types of fishing does H2O offer?
H2O offers the following types of fishing:
Рыбалка у береговой линии
Прибрежная рыбалка
Рыбалка в открытом море
Рифовая рыбалка
---
What fishing techniques does H2O offer?
H2O offers the following fishing techniques:
Легкая снасть – рыбалка
Тяжелая снасть
Троллинг
Спинниг
Ужение на муху (нахлыст)
Глубоководная рыбалка
---
Which fish species can I catch with H2O?
Top targeted fish species with H2O include:
Барракуда (большая)
Альбула (большеглазая сельдь)
Корифена (махи-махи)
Большой каранкс
Королевская макрель
Синий марлин (атлантический)
Пермит (трахинотус)
Красный луциан (снэппер)
Снук (робало)
Тарпон
Тунец (желтоперый)
Ваху (колючая пеламида)