Make your vacation in the Florida Keys one to remember. Go sport fishing aboard the "Cowgirl". The larger Hatteras sportfishing boat in Cowboy & Cowgirl Charters' fleet, this is the right choice for those who like to combine style and comfort with the best sportfishing the Keys has to offer. Come aboard, put your feet up, and get ready to reel in a trophy.
At 45 feet, the luxurious Cowgirl has ample space for six passengers to spread out and relax on the water. Featuring a huge deck, a spacious flybridge, and a recently restored, comfortable interior with two heads, the boat will answer all your sport fishing demands. Fully air-conditioned, she comes rigged with performance-grade tackle and has a fighting chair on deck for the full sportfishing experience.
Cowboy & Cowgirl Charters are experts at fishing the Florida Keys. Charter with them, and you'll mainly be trolling for reel-screaming pelagic species such as Mahi Mahi, Marlin, Sailfish, and Wahoo. If bottom fishing is more up your street though, they would be happy to guide you to the offshore reefs, wrecks, and ledges for huge and delicious bottom dwellers such as Groupers and Snappers. Whatever you want to target, Captain Taylor and his crew will pull out all the stops to make it happen.
Everything you need to catch the fish of your dreams is included in the price - just bring some drinks and snacks and get ready for a comfortable, professional, and memorable day on the water. Cowboy & Cowgirl Charters has everything you need, so make the most of the Keys' incredible fishing opportunities.
---
Лицензия на рыбалку

Наживка

Вы забираете улов

Чистка и разделка рыбы на филе

Туалет

Доступно для детей

Кондиционирование воздуха

Холодильная камера

Удочка, катушка и снасти

Рыболовный стул/кресло
---
Оператор/гид
Cowboy Cowgirl Sportfishing
Ки-Уэст, Флорида, Соединенные Штаты
Cowboy Cowgirl SportFishing Charters – это семейная компания, основанная в 1965 году Хансом Баумгартеном. Семейную традицию продолжают его сын и внук. Экипаж компании несколько раз становился победителем рыболовных турниров. Капитан Марк Баумгартен знает, как помочь клиенту выловить настоящий трофей.
О публикации
Можно поймать
Амберджек
Корифена (махи-махи)
Красный групер
Королевская макрель
Синий марлин (атлантический)
Парусник
Светлый луциан
Красный луциан (снэппер)
Тунец (атлантический)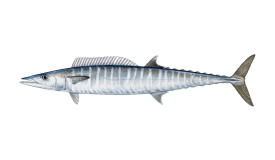 Ваху (колючая пеламида)
Спецификации судна
Hatteras (Offshore sport fishing) построена в 1981, обновлена в 2016. Мотор – 2 1100 л.с. Cummins, максимальная крейсерская скорость – 23 узлов.
Виды рыбалки
Рыбалка у береговой линии
Рыбалка у затонувших судов
Удобства
Кондиционирование воздуха
Открытый мостик (флайбридж)
Sky Lounge
В тур включено
Удочка, катушка и снасти
Tournament Gray
Чистка и разделка рыбы на филе
Политика отмены
Бесплатная отмена бронирования до 3 дня до поездки
Клиенты могут бесплатно отменить или изменить бронирование до 3 дня до даты поездки. Если поездка отменена или изменена позже (или в случае неявки), взимается 100% от суммы депозита.
Правила
Трансфер не включен
Transfer to/from departure site is not included in trip rates.
Разрешено поймать и отпустить
Оплата
Оплатить полностью онлайн
Оплатите онлайн полностью через FishingBooker и избежите дополнительных затрат или ненужных хлопот с наличными.
Никаких дополнительных комиссий.
Бронируйте с депозитом 10%, оплатите остаток капитану
Когда капитан/гид подтвердит бронирование, FishingBooker зарезервирует средства на вашей кредитной карте (10%) в качестве депозита для гарантии бронирования.
Оставшуюся часть суммы необходимо оплатить капитану/гиду лично в день рыбалки или заранее. Способы оплаты:
Наличные
Visa
Mastercard

American Express
PayPal
При оплате оставшейся суммы кредитной картой, взимается 3% комиссия.
Ки-Уэст Календарь рыболова
Loading Fish Calendar!
Please Wait...
FAQ о Cowboy Charters - Cowgirl