Покиньте пляжи Канкуна на несколько часов, чтобы отправиться на рыбалку с Golu Fishing Charters! Благодаря круглогодичному сезону вы всегда можете рассчитывать на удачные поклёвки. При этом совсем не обязательно быть опытным рыбаком: команда профессионалов научит своих гостей нужным приёмам.
7-метровая лодка компании примет на борт до 4 гостей. Мотор Suzuki мощностью 90 л.с. позволяет ей развивать скорость 40 узлов: вы мигом домчитесь до лучших рыболовных площадок!
Если вы проводите день со всей семьёй или пока не привыкли к длинным морским прогулкам – выбирайте короткие туры неподалёку от берега: в них есть все шансы вытащить из воды барракуду. Для опытных рыбаков и тех, кто готов уделить рыбалке целый день, интересным будет длинный тур, в котором вас ждёт встреча с парусником, марлином, тунцом, махи-махи и другой крупной рыбой.
В турах можно закинуть донную снасть, потроллить, попробовать джиггинг, поппинг или глубоководную рыбалку: выбор зависит от направления поездки и желаемого улова.
Гостей обеспечат лучшими удочками, катушками и снастями. В холодильнике вас будут ждать бесплатные напитки, но вы также можете взять на борт свои напитки и закуски. Чистка улова и его разделка на филе включены в стоимость тура. А ещё можно попросить капитана подготовить оборудование для подводного плавания, чтобы увидеть обитателей местных вод в их естественной среде!
---
Лицензия на рыбалку

Наживка

Вы забираете улов

Напитки

Доступно для детей

Оборудование для подводного плавания

Холодильная камера

Удочка, катушка и снасти

Еда (Закуски)
---
Капитан/гид
Mario Gomez
Канкун, Кинтана-Роо, Мексика
| | |
| --- | --- |
| | Время ответа: в течение часа |
Марио Гомес занимается рыбной ловлей с детства. Он специализируется на троллинге и джиггинге, а ещё любит донную и глубоководную рыбалку. Марио уверен: пока рыба клюёт – нужно ловить её, и не так важно, кто именно окажется на крючке!
О публикации
Можно поймать
Амберджек
Барракуда (большая)
Корифена (махи-махи)
Красный групер
Помпано африканский (философ)
Большой каранкс
Королевская макрель
Белый марлин
Парусник
Желтохвостый луциан
Тунец (атлантический)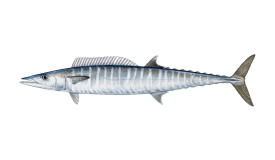 Ваху (колючая пеламида)
Спецификации судна
Panga Imemsa (Center console) построена в 2018, обновлена в 2021. Мотор – 2 115 л.с. Suzuki, максимальная крейсерская скорость – 28 узлов.
Кол-во человек
3 человека
Виды рыбалки
Рыбалка у береговой линии
Удобства
Оборудование для подводного плавания
В тур включено
Напитки
Water, sodas, 1 six of beer.
Лицензия на рыбалку
Capt has the License for the boat.
Политика отмены
Бесплатная отмена бронирования до 3 дня до поездки
Клиенты могут бесплатно отменить или изменить бронирование до 3 дня до даты поездки. Если поездка отменена или изменена позже (или в случае неявки), взимается 100% от суммы депозита.
Правила
Трансфер не включен
Transfer to/from departure site is not included in trip rates.
Вы забираете улов
If you want, its great.
Разрешено поймать и отпустить
Оплата
Бронируйте с депозитом 10%, оплатите остаток капитану
Когда капитан/гид подтвердит бронирование, FishingBooker зарезервирует средства на вашей кредитной карте (10%) в качестве депозита для гарантии бронирования.
Оставшуюся часть суммы необходимо оплатить капитану/гиду лично в день рыбалки или заранее. Способы оплаты:
Наличные
PayPal
Канкун Календарь рыболова
Loading Fish Calendar!
Please Wait...
FAQ о Golu Fishing Charters