Рыбалка у Багамских островов внесет порцию адреналина в размеренный пляжный отдых! Вместе с капитаном Тедди Праттом вы проведете замечательный день у побережья Багам в районе Нассау и у острова Парадайс и примете участие в самом захватывающем действе на борту лодки компании Fishing 242 Charters.
Судно, на котором пройдет ваш тур, примет на борт 6 гостей. На нём установлены два двигателя по 300 л.с., навигационное оборудование, аутригеры, холодильная камера и мультимедийная система. Для вашего комфорта на лодке есть тент от солнца и туалет.
В зависимости от сезона на крючке гостей могут оказаться марлин, парусник, колючая пеламида, корифена, тунец и другие виды рыб. Капитан Тедди, который рыбачит у побережья Багамских островов более 20 лет, покажет вам лучшие рыбные места в открытом море и у рифов. На лодке всегда доступны комплекты для подводного плавания: не откажите себе в удовольствии окунуться в лазурные воды океана и понаблюдать за жизнью его обитателей.
В стоимость тура входят снасти, приманки и лицензии на рыбалку. На борту вас будет ждать вода и лёд. Пойманную рыбу бесплатно почистят и разделают на филе. Захватите с собой защиту от солнца, полотенца, камеру, еду и любимые напитки, и отправляйтесь на лучшую рыбалку в этом сезоне!
---
Лицензия на рыбалку

Вы забираете улов

Чистка и разделка рыбы на филе

Напитки

Туалет

Доступно для детей

Оборудование для подводного плавания

Холодильная камера

Удочка, катушка и снасти
---
Капитан/гид
Teddy Pratt
Нассау, Багамские острова
| | |
| --- | --- |
| | ID и лицензия подтверждены |
| | |
| --- | --- |
| | Время ответа: в течение часа |
«Я – багамец в пятом поколении, поэтому всё детство провел на побережье Багамских островов. Я выиграл несколько соревнований по спортивной рыбалке и не планирую останавливаться. Помимо рыбалки и природы Багамских островов, меня заряжают энергией улыбки гостей моей лодки».
О публикации
Можно поймать
Барракуда (большая)
Корифена (махи-махи)
Синий марлин (атлантический)
Белый марлин
Парусник
Светлый луциан
Желтохвостый луциан
Спинорог (серый)
Малый тунец (полосатый)
Тунец (желтоперый)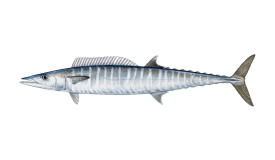 Ваху (колючая пеламида)
Спецификации судна
SeaVee (Center console) построена в 2003, обновлена в 2019. Мотор – 2 300 л.с. 2019 Mercury four stroke, максимальная крейсерская скорость – 35 узлов.
Виды рыбалки
Рыбалка у береговой линии
Удобства
Оборудование для подводного плавания
Mask and snorkel only
Холодильная камера
Water and ice included
Радар
Radar for finding birds that leads us to the fish
В тур включено
Чистка и разделка рыбы на филе
Лицензия на рыбалку
Is included with the charter
Политика отмены
Если путешествовать небезопасно, вы все равно можете бесплатно отменить тур или изменить даты бронирования.
Правила
Трансфер не включен
Transfer to/from departure site is not included in trip rates.
Вы забираете улов
For lunch or dinner
Разрешено поймать и отпустить
Оплата
Бронируйте с депозитом 10%, оплатите остаток капитану
Когда капитан/гид подтвердит бронирование, FishingBooker зарезервирует средства на вашей кредитной карте (10%) в качестве депозита для гарантии бронирования.
Оставшуюся часть суммы необходимо оплатить капитану/гиду лично в день рыбалки или заранее. Способы оплаты:
Наличные
Visa
Mastercard
При оплате оставшейся суммы кредитной картой, взимается 5% комиссия.
Нассау Календарь рыболова
Loading Fish Calendar!
Please Wait...
FAQ о Fishing 242 Charters - 32' SeaVee